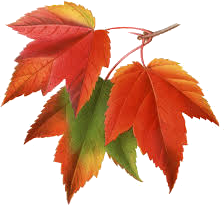 Welcome Community Judges
No experience necessary!
Yes, you are qualified!
We are so pleased that you are interested in judging our students.
Judges are a vital part of this or any tournament, and we can't thank you enough for volunteering! The students appreciate your written feedback on their performance. It is a significant part of their learning experience and growth, and your investment is greatly appreciated!
What we need from you
We need a 3-hour commitment from you for judge orientation/training, judging a round, and completing ballots. Please sign up for an event time which fits your schedule.
To thank you for your time, breakfast, lunch, dinner and snacks will be prepared fresh for judges throughout the day. Fresh coffee will be brewing all day, along with teas and ice water.
Thank you for taking the time to fill out the Judge Registration and planning to stay for the duration of your commitment. If, for some reason, you are unable to fulfill your commitment, please cancel your registration.
Help us get the word out! Tell your friends and family!
Please click on the green link to register
Please mark your calendar! We will send you confirmation email as well as a reminder email with instructions and directions to Irving Bible Church.
2435 Kinwest Pkwy, Irving, TX 75063
You will receive judges training when you arrive for your rounds. Click on the green link to view the training slides we will use for our Debate and Speech events. Please feel free to read them and become familiar with them.
Schedule
When you register you will be able to select a time that works best for you. Please note that we would need to you to arrive 45 minutes (30 minutes for Parli rounds) before your round time in order to receive training.
Thursday, November 15
7:30 AM 8:00 AM PARLI CHECK-IN
8:15 AM 9:30 AM PARLI ROUND 1
9:30 AM 11:00 AM PARLI ROUND 2
11:00 AM 12:30 AM PARLI ROUND 3
12:00 PM 12:30 PM LUNCH
12:30 PM 2:00 PM PARLI ROUND 4
2:00 PM 3:30 PM PARLI ROUND 5
3:30 PM 5:00 PM PARLI ROUND 6
4:30 PM 5:00 PM DINNER
5:00 PM 6:15 PM PARLI FINAL ROUND
Friday, November 16
7:30 AM 7:45 AM DEBATE STUDENT/PARENT CHECK-IN
8:00 AM 10:00 AM DEBATE ROUND 1
8:30 AM 9:15 AM SPEECH ONLY STUDENT/PARENT CHECK-IN
10:00 AM 12:00 PM SPEECH PATTERN A -1
12:00 PM 12:30 PM LUNCH
12:30 PM 2:30 PM DEBATE ROUND 2
2:30 PM 4:30 PM SPEECH PATTERN B-1
4:30 PM 6:30 PM DEBATE ROUND 3
5:30 PM 6:30 PM DINNER
6:30 PM 8:30 PM SPEECH PATTERN A-2
Saturday, November 17
8:00 AM 10:00 AM DEBATE ROUND 4
10:00 AM 12:00 PM SPEECH PATTERN B-2
12:00 PM 2:00 PM DEBATE ROUND 5
12:30 PM 1:30 PM LUNCH
2:00 PM 4:00 PM SPEECH FINALS
4:00 PM 6:00 PM DEBATE ROUND 6
5:30 PM 6:30 PM DINNER
6:30 PM 8:00 PM DEBATE FINALS
8:30 PM 9:30 PM AWARDS
Patterns
Debate
Lincoln Douglas Debate
Team Policy Debate
Parli Debate
Speech Events Pattern A
Advanced Impromptu
Apologetics
Demonstration
Dramatic Interp
Duo Interp
Impromptu-Novice Only
Persuasive
Speech Events Pattern B
Expository
Extemporaneous
Humorous Interp
Mars Hill Impromptu
Open Interpretation
Original Oratory